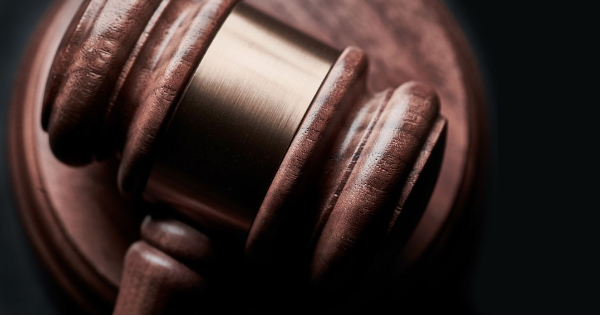 BATTLE THE STRESS OF BEING CHARGED WITH DRUG POSSESSION BY HIRING AN ATTORNEY
---
In the U.S., the FBI estimated that over 1,572,579 arrests were made for drug law violations in 2016. The War on Drugs has been waging since the '80s with states enacting tougher drug laws with serious penalties once an offender has been convicted. Being arrested for drug charges can be stressful and scary. Such offenses can include drug possession charges. You could end up serving jail time and be forced to pay fines if you're found guilty and convicted.
Even well after you've served your time and paid the fines, a drug conviction has consequences that can affect many parts of your life. You will find it harder to find a job, be able to rent a place to live, get a license that's professional, or even earn a college degree. In some states such as Ohio, you will lose your license to drive for up to 6 months to 5 years. If you're facing drug possession charges, it's time to hire a criminal defense attorney.
Get a Qualified and Experienced Criminal Defense Lawyer
Drug possession charges are serious. The moment you are arrested, or you find out that you're being investigated, you need a qualified and experienced drug offense attorney to fight drug possession charges. Drug charges of any kind require the knowledge and skills that only a drug offense attorney can provide. They understand all of the nuances of Ohio law. A drug crime defense will use the law to help make a case that proves investigators have violated your rights. Good drug possession defense lawyers know what it takes to find weaknesses in a case that was built by prosecutors and the police. You stand a fighting chance of being protected against drug possession charges in a court of law with a criminal defense attorney by your side fighting vigorously.
Every Drug Case Is Highly Individualized
Every drug case is different. Highly individualized cases require great defense strategies based on the evidence and facts that are unique to your case. There may also be some common themes. Your attorney will know exactly what it takes to defend you against drug charges, and use collected information to effectively attack the charges being brought against you. You are in the right hands once you have found a lawyer that tirelessly fights drug possession charges for their clients.
Do You Think You're Safe from Drug Possession Charges?
Nearly anyone can be charged with an alleged drug crime, this includes parents, professionals, students, and people who haven't ever even touched drugs in their entire lives. Circumstances are always unique to different individuals. The important part is to focus on fighting accusations with an aggressive criminal defense lawyer. They can assist in getting the best possible results for your particular case. The goal is to protect your interests while you're facing drug possession charges. Allegations can involve many different kinds of drugs including Heroin, Methamphetamines, Fentanyl, Crack and Cocaine, Club Drugs such as MDMA, and prescription medications like Vicodin, OxyContin, and Xanax to name a few.
Could You Be Facing Prison Time?
Drug possession is a felony offense. A felony offense carries the potential of being sent to prison. Recently legislature has come up with developments that try to give probation and treatment for certain drug offenses instead of immediate incarceration. This type of move is used specifically for first-time offenders and for lower-level offenses. Ask your attorney how this could aid in your case. However, there is still a possibility that you could be facing prison time for a felony drug offense such as possession.
Get the Drug Charge Defense You Deserve
From the moment charges are filed against you and throughout the entire judicial process, you need a drug crime lawyer. Their skills, knowledge, and experience can steer final outcomes in a better direction. Turn to a caring and diligent drug defense attorney who can answer all of your questions and guide you through the entire process.