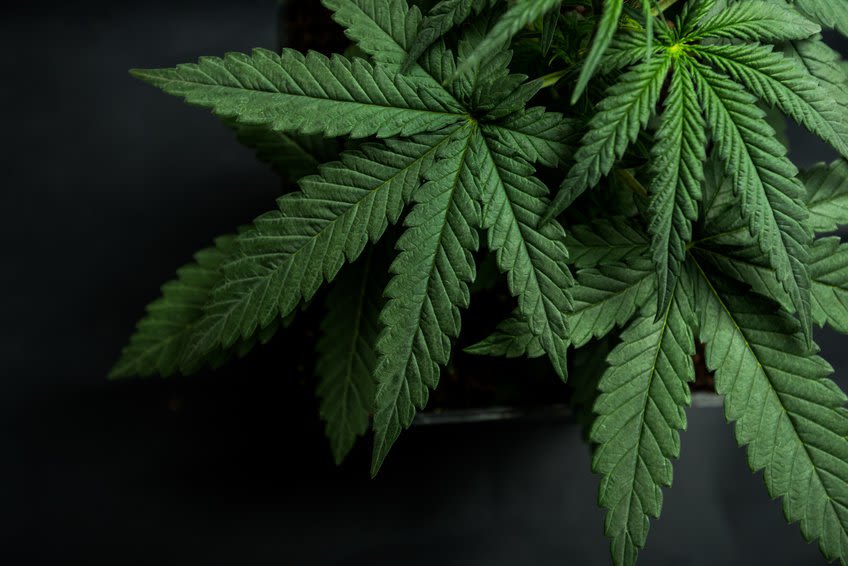 SEVEN WAYS YOU COULD STILL GET HIT WITH DRUG CHARGES AFTER MEDICAL MARIJUANA LEGALIZATION
---
While Ohio has legalized medical marijuana, Ohio did not decriminalize all drugs and drug charges are still possible. Drug charges can ruin people's lives. For example, Ohio's laws impose nearly 900 collateral sanctions on people with criminal records. These sanctions can affect a person's housing, family involvement, and, most directly, employment and ability to work. For those charged with drug offenses, drug charges are not just a legal issue, but can affect every part of their lives. Here are seven ways someone could still face drug charges after medical marijuana legalization in Ohio:
Use, Possess, or Transport Any Drugs Beside Medical Marijuana
Medical marijuana legalization did not affect any other controlled substances. More specifically, getting caught using, possessing, or transporting any drugs besides medical marijuana could still result in drug charges such as drug possession. The drugs that could still result in drug charges include street drugs and prescription medications that are not prescribed to you.
Use, Possess, or Transport Medical Marijuana Without Registering
While medical use of marijuana has been decriminalized in Ohio, recreational use is still prohibited. To participate in Ohio's medical marijuana program, the patient or caregiver must register with Ohio's Patient and Caregiver Registry and receive a marijuana card. A patient is eligible for registration if a certified physician has diagnosed the patient with any of 21 qualifying medical conditions. However, if you possess marijuana without registering for a marijuana card, you could still face drug possession charges. Although possession of small amounts of marijuana is considered a non-jailable offense, you could still be fined and have your driver's license suspended.
Buy Medical Marijuana From Somewhere Besides a Licensed Ohio Dispensary or Grow Medical Marijuana
An Ohio marijuana card only protects patients who buy medical marijuana from a licensed dispensary in Ohio. Buying marijuana from any other source or buying it from another state besides Ohio, could result in drug charges. While Ohio is allowed to enter into reciprocity agreements with other states, for now, an Ohio marijuana card is only usable in Ohio.
Similarly, an Ohio marijuana card does not allow patients to grow marijuana. Marijuana can only be grown by authorized growers. If a cardholder grows marijuana, the card may be revoked and the cardholder may face drug charges.
Smoke Medical Marijuana
Ohio dispensaries are allowed to sell oils, tinctures, plant material, edibles, and patches that contain marijuana or marijuana extracts. Ohio does not allow smoking or combustion of medical marijuana, although vaping medical marijuana is permitted. Thus, smoking marijuana may result in drug charges.
Possess Too Much Medical Marijuana
An Ohio marijuana card only permits a cardholder to possess a 90-day supply of medical marijuana, and may authorize up to three refills. This means that a cardholder may legally purchase up to 360 days worth of medical marijuana, but may only purchase a 90-day supply within any 90 day period. Possession or purchase of more than a 90-day supply may result in drug charges.
Sell Medical Marijuana
A patient or caregiver with a medical marijuana card is not allowed to sell medical marijuana to anyone, including other patients or caregivers with a medical marijuana card. Selling medical marijuana could result in revocation of the medical marijuana card and possible drug charges.
Drive Under the Influence of Medical Marijuana
A medical marijuana card does not excuse the patient's actions while using medical marijuana. While not a drug charge, operating a vehicle, watercraft, or airplane under the influence of medical marijuana could result in a DUI as well as revocation or suspension of the patient's medical marijuana card.
Conclusion
Drug charges can still be brought after Ohio's legalization of medical marijuana. In some ways, Ohio's legalization of medical marijuana made Ohio's drug laws more complicated rather than simplifying them. For example, drug charges could be brought for reasons that might seem illogical, such as smoking, rather than vaping, marijuana. This may, paradoxically, mean that marijuana users in Ohio may be more likely to need to find an attorney, than less likely.